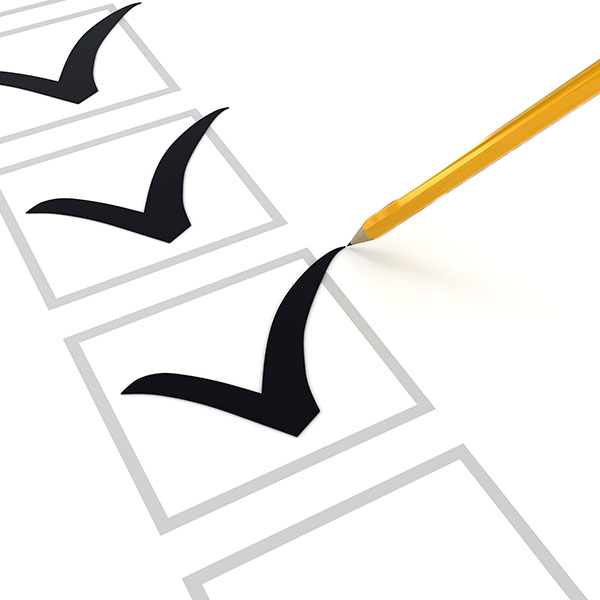 At NLB Heating & Cooling we strive for 100% satisfaction in everything we do. We value your opinion and invite you to tell us and others about your experience with us. Please take a few moments to tell us what you think by leaving us a review here on our website or on any of these popular review sites or social networks.
Read what other customers have said about us.

All trademarks or brands on this page are registered by their respective owner and are not affiliated with our company, nor do they endorse or sponsor our products or services.
Reviews of
NLB Heating & Cooling
(Based on 22 rated reviews)
28-May-2018
Product or service reviewed: Central AC Emergency Service Call and repair
Thanks Nick for fitting us in. Called Nick early in the morning and he made it out same day. Was quick to diagnose the issue and had the system back up and running quickly. Very personable and Walks you through the issue before making repairs.
Doug Wright
Plainfield, IL
12-Jan-2018
Product or service reviewed: Furnace
The temperature dropped and our furnace went out. We called Nick and he walked us through diagnosing the issue. Unfortunately, it needed service. He came out immediately. It was our circuit board. Nick got the part and fixed our furnace right away. It's good to see honest business owners still exist. He didn't have to help us over the phone but he was saving us money. Wow!! I am so glad we used him. We only use NLB Heating and Cooling.
13-Oct-2017
Product or service reviewed: Amana Air Conditioner and Amana Furnace
Following seasonal A/C and Furnace check ups we discussed and purchased a new Amana air conditioner and Amana furnace from Nick. He is reliable, honest and a man of his word. His installer, Keith, also demonstrated the same qualities. I would highly recommend NLB H & C to anyone in the market for HVAC service or sales.
Jerry Eichelkraut
Crest Hill, IL
01-Oct-2017
Product or service reviewed: Furnace
Nick was so amazing. We've called him out two separate times on a weekend in the middle of the night. Our furnace went out on us on one of the coldest night in winter. Nick came out and fixed it. He told us exactly what was wrong with it and showed us where our motor was starting to go out. He said we'll get some more use out of it but to know that it is starting to go. He was so honest and didn't try to upsell us on anything. I've referred him to two friends who raved about him. They said he was so kind and honest. We will always use Nick. I had called him recently about adding an attachment to my furnace which would have been costly and he explained to me why it was not a wise option.
Great Service, Competetive Prices, Fabulous Installations
31-Aug-2017
Product or service reviewed: Hot water tank
Excellent service and craftsmanship. Fast, clean, efficient installation. Fair price. Just doesn't get any better than this, Thank you to Nick and his staff!!!
25-Aug-2017
Product or service reviewed: Cooling
First of all, Do not bother reading google's review of this company, they are false and were never customers of this company. Lockwood Company tried to charge my Dad 750+ plus labor for a job, Nick charged almost half on. He is real and knowledgeable on what he does. This company is trustworthy and is willing to go above and beyond to help you. My Dad was beyond grateful, not just for the great price, but how wonderful Nick was to him, as his daughter I could not ask for more. Nick was accommodating and the epitome of great customer service . We highly recommended this company! Trust me you won't be disappointed.
02-Jun-2017
Product or service reviewed: Complete HVAC System & REME HALO Air Purifier
Last year we had NLB Heating & Cooling complete HVAC system replacement including: 16 SEER AC unit, 95% Variable speed Furnace and a REME HALO Air Purifier. Great price, fast work and what a difference in air quality with the high efficiency furnace and UV, plus utility rebates and monthly savings in the gas and electric bills . Nick knew exactly what I needed and matched everything up. Nick just came out for the first clean and check on the AC this spring. Fair price, cleaned the condenser and showed me on his equipment everything was running within spec, Great company to deal with for products and service.
04-Apr-2017
Product or service reviewed: Furnace
It was below zero out. We called Nick, thinking we'd have to wait at least a day to get him out. It was very early on Sat morning. Nick said he would make an emergency visit to our house. He showed up within the hour. He fixed our furnace and showed us what the issue was. Before we knew it we were warm again. We were expecting a huge bill. To our surprise it was less than we thought. He told us up front how much everything would be. This is the 2nd time we've used Nick. We won't use anyone else. I have friends that have also used his service. They were very impressed and said how professional he was.
29-Mar-2017
Product or service reviewed: Furnace, AC, Hot Water Heater, Halo
Called Nick to get a quote and I knew he was highly skilled as I soon got off the phone. His knowledge, prices, and service are top notch. The Halo Remember he offers, is the best thing if somebody with allergies. His installer, Keith, is very good and takes his time. He showed us features and how to operate the thermostat. I highly recommend Nick for any HVAC work you need.
29-Jun-2016
The Reme Halo was the best investment we ever made. LOVE IT!!! It's like having the freshest air in our house now!!! Thanks to Nick for his suggestion and quick install our house not only smells better but has clean healthy air now.
23-Jun-2013
Nick really came through late on a hot, humid afternoon. The air conditioning at our new house wasn't working and movers were coming the next day. With the temperature at 81 degrees in the house, it would have been difficult for the workers. When I called NLB around 4:00 PM, Nick answered directly. He was on another job, but when he heard my situation, he agreed to head to my place immediately after he got done. Nick arrived about an hour later and went to work. He took the time to walk me through the A/C and heating system before he diagnosed the problem. He was patient and very helpful. Without my asking, he also set the thermostats (which were complicated to me).

He solved the A/C problem quickly, made the repair, and I was back in business. I would heartily recommend him. He knows his business, and is helpful, patient, and friendly.
After watching one of Nick's YouTube videos, I thought, this guy knows his stuff. I called him out to check my AC unit which was running almost non-stop. He came the next morning and soon found our original Evaporator had been installed incorrectly and about 30% of the air flow was by bypassing the coil. It was also just hanging inside the plenum, being held only by the (2) refrigeration lines. He replaced the Evaporator to a more modern one, checked that the fan speed and pressures were correct and reset to specifications. Now it comes on and off properly and keeps the house nice and cool. He explained and showed me everything as he went along giving me confidence in his skills. Very pleased !!
Brian G.
Satisfied Customer - Evergreen Park, IL
LAST SUMMER/ HOT -HOT- DAY/ AC WENT OUT , NLB WAS RECOMMENDED BY M & M , & HE CAME RIGHT OUT & FIXED PART THAT WAS BROKEN IN 1/2 HR. & I TOOK MAINTENACE PKG. , WHICH HE DID THIS YR./ ALL IS WORKING WELL...HE IS VERY GOOD & RELIABLE..PTL....
Last week after my 35 year old furnace was acting up, I searched the web and decided to call NLB to have it checked out. I talked to Nick around 6:30 PM and he came out the next morning to check it out. After checking it out, Nick informed me that my furnace was shot, and was advised me not to continue to run it because it was unsafe because of cracks in the heat exchanger. Within an hour Nick had me a quote for installation of a new one, after discussing (3) different model and cost options. With the weather forecast looking to be turning for the worst, I was concerned about my home being unlivable for a few days. The next day, I got home from a long day away for business, and was surprised to hear from my wife that Nick had completed the job as promised, and also relieved that my newer wood floors and walls were not damaged during the install. Great Job Nick, NLB, for getting my home safe and family schedule back to normal in just one day.
Our 16 year old furnace died in February 2011 and Nick came to our house the very next day to install a new one. This is noteworthy due to the fact that I live in NILES and Nick came from Plainfield. They did a very professional job and the new furnace runs great. His pricing was very competitive too. Nick also had to reconfigure some duct work to make everything fit right and spent 8 hours plus on the job. I would hire him again- and highly recommend his work.
Tom W.
Very Satisfied Customer - Niles, IL
I am a mom with three small kids. This past October my furnace broke, I met Nicholas Bobel at church and he came by that evening to take a look at it. He was quck to diagnose the problem and he had it up and running again in no time. NLB is the name that I trust, and the only one I recommend.
Lisa S
Satisfied Mom – Plainfield, IL
Last month my disabled sister called to tell me her furnace was out just as a single digit cold snap was coming through the Schaumburg area. She had already had one Heating & Air Co. stop by and give an estimate of several thousand dollars insisting that the furnace was in need of immediate replacement. I called NLB and to my amazement, they were not only there a few hours later, but diagnosed, cleaned, and repaired the furnace to good as new condition for 1/3 of the price!! Service, dependability, and honesty like these guys is almost impossible to find. The only Heating & Air place I will ever trust again is NLB!
Wow! Talk about great service!!
We called NLB to come check our furnace because our annual check-up time was due. His prices were more reasonable then the service we had been using. When we saw how efficient the furnace was being checked, we knew that our previous service had not done a very thorough job. The humidifier had been leaking and rusting out our system as well as the burners were glowing yellow. We also found out that the furnace was too small for the space in our house and was not running enough air throughout the house properly. NLB not only saved us from a real hazard, but also saved us money on our bills. We now have a beautiful new furnace that runs efficiently. We can sleep at night knowing that we are safe. We will be using their service from now on for all maintenance and repair. In the spring we are getting an AC unit that fits the space of the house as that was also too small. Great service, great price, great people = NLB.
"Saved our home"
I was in the process of fixing my exterior AC motor myself and realized that the new wiring was different from the old wiring. I started doing some research on the internet and found Nick responding to someone else with the same exact problem I had. So I gave him a call and he took the time to go over every step I needed to get my unit wired up correctly. ALL OVER THE PHONE! Nick went WAY beyond the call of duty to help me out. The AC works great and my family is very happy. Thanks again Nick and God bless.
First let me start by thanking the Director Of Operations (Nicholas Bobel) for taking the time to acknowledge my online contact. I live downstate and Mr. Bobel took the time to do something I couldn't get anyone else to do. He called me!!!! He took the time to talk to a total stranger, answer all my questions about this boiler problem I have been beating my head against the wall over. What a great(intelligent) person to talk to!!! What a relief!!!!! Knowing I live downstate he could have just blown me off like the rest have done locally. I promise you this!! If we don't sell, Mr. Bobel will be getting an all expense paid trip downstate to install a boiler. (Ha!) I know it's too far but the thought is nice. So for all you people upstate in NLB land, count your lucky stars and the money you will save for getting the job done right the first time! Thanks again!! Faron
"I finally found someone who cares"
For the last three years I've had the same problem each year with my furnace not working properly. I used the same heating company that I purchased the furnace from for repairs each year... and the same problem continue. Well, this year I made a change and I used NLB Heating and my furnace is no longer randomly shutting on and off...it is actually working properly. It's been about 5 months and I have no complaints. I really appreciate how Nick explained the issue and the process of the repair...and suggested future maintenance.
Victoria W.
Bolingbrook, IL
Look no further than NLB! A trustworthy, highly skilled Christian business. The worst feeling is to need an emergency service call and not know if you can trust the repairman to be honest, thorough and do a quality job. Nick came to my home to fix my air conditioning unit that was just not cooling our horribly hot days last summer. Not only was he polite, explanatory of all his work, (I like to know what is being repaired and why and see any defective parts to make sure I really needed them replaced!) but he treated me with respect and his prices were beyond reasonable! I have since recommended him to my whole neighborhood and did not hesitate to call him to service my furnace come winter!